Hungary: Union defending the rights of members while welcoming Ukrainian refugees
The Teachers' Democratic Union of Hungary (PDSZ) has been proactive this year in its actions to ensure quality inclusive education. It has also led various initiatives to help Ukrainian refugees coming into the country.
"We are suspending the strike we are engaged in until the new national government is installed," explained PDSZ spokesperson Erzsébet Nagy. "In the meantime, we are addressing violations of union rights by employers – school principals and directors of education districts – against striking colleagues."
In addition, the war in Ukraine has highlighted the timeliness of the union's demands, she said. "Hungarian public schools have to take in more and more children, but there are fewer teachers because salaries are very low, and the number of working hours – normal hours and unpaid overtime – is too high."
Assistance to Ukrainian refugees
PDSZ publishes information, relays calls from the civil society organisation, Migration Aid, and asks colleagues to help as civil volunteers. Colleagues have volunteered at train stations, interpreting, collecting - and also making – donations, she noted.
So far, she said, civilians have set up schools especially for Ukrainian children in Hungary, and, in addition, the Eötvös Loránd (ELTE) University in the capital city, Budapest, organises classes for Ukrainian children.
Nagy also underlined that her union shares information about refugees and education through its newsletters and Facebook page, so that as many people as possible can join helpers. PDSZ has also shared digital school materials collected by colleagues in the Civil Education Platform, of which PDSZ is a member.
Campaign for the right to strike
PDSZ will soon start distributing welfare and bringing support to colleagues involved in the strike and the civil disobedience movement, added Nagy. Since 7 February, thousands of teachers have engaged in civil disobedience for the right to strike in Hungary. This is in response to a new regulation that makes the strike in schools and kindergartens completely invisible – during the strike, teachers still have to teach and look after children.
The union regularly takes stock of the civil disobedience movement and colleagues participating in it via videos on YouTube, she also said, highlighting that the union led the "Don't work for free" campaign against unpaid overtime. This campaign was so successful that the related website now serves as a major information site for anyone interested in education, democracy, representation of interests and children's rights, labour and school legislation in the country, she added.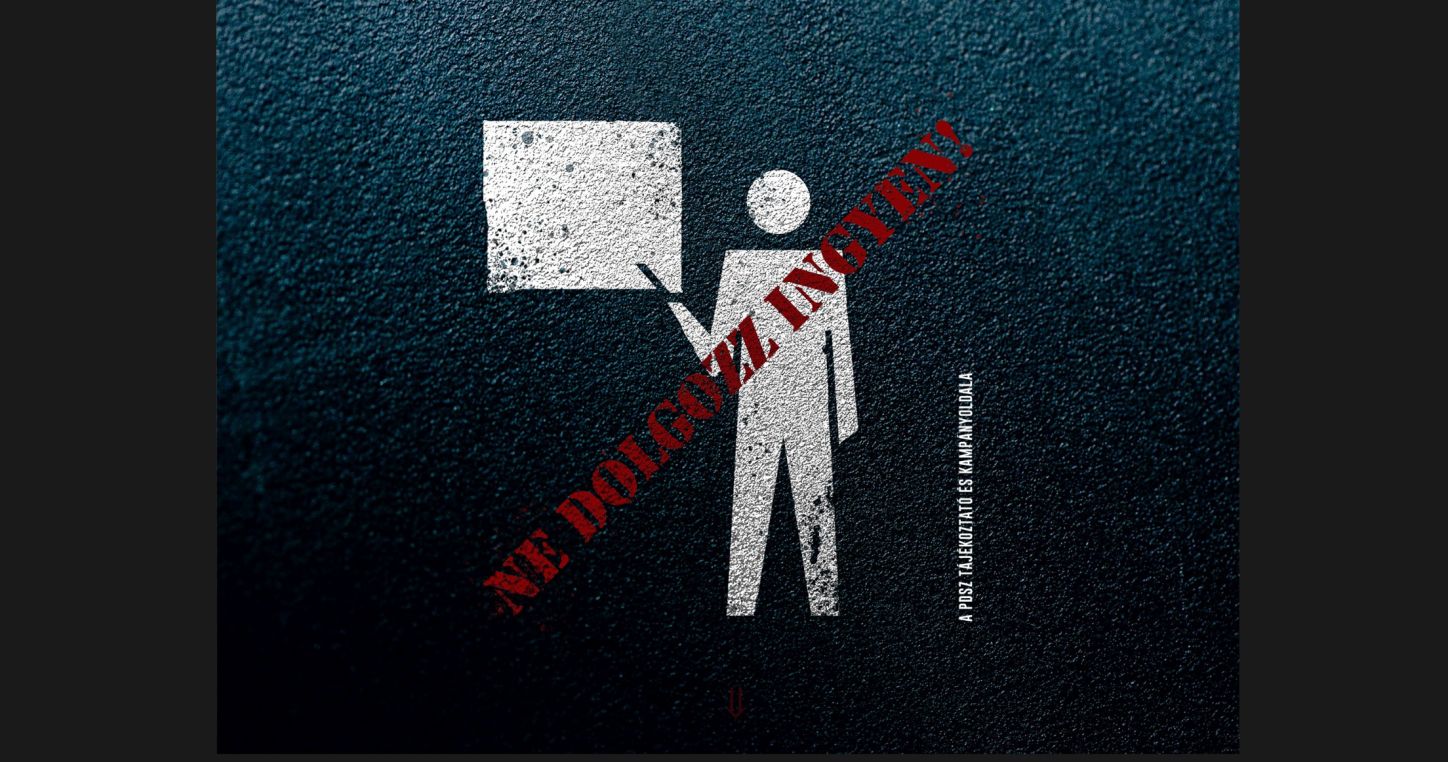 Students' support for teachers
Nagy stressed that student support has been significant, with close engagement between students and teachers.
On 16 March, when the strike began, there were two large student demonstrations in support of the teachers. Thousands of students stood in front of the Parliament at noon that day to support their teachers; in the afternoon, they organised a large solidarity demonstration in downtown Budapest.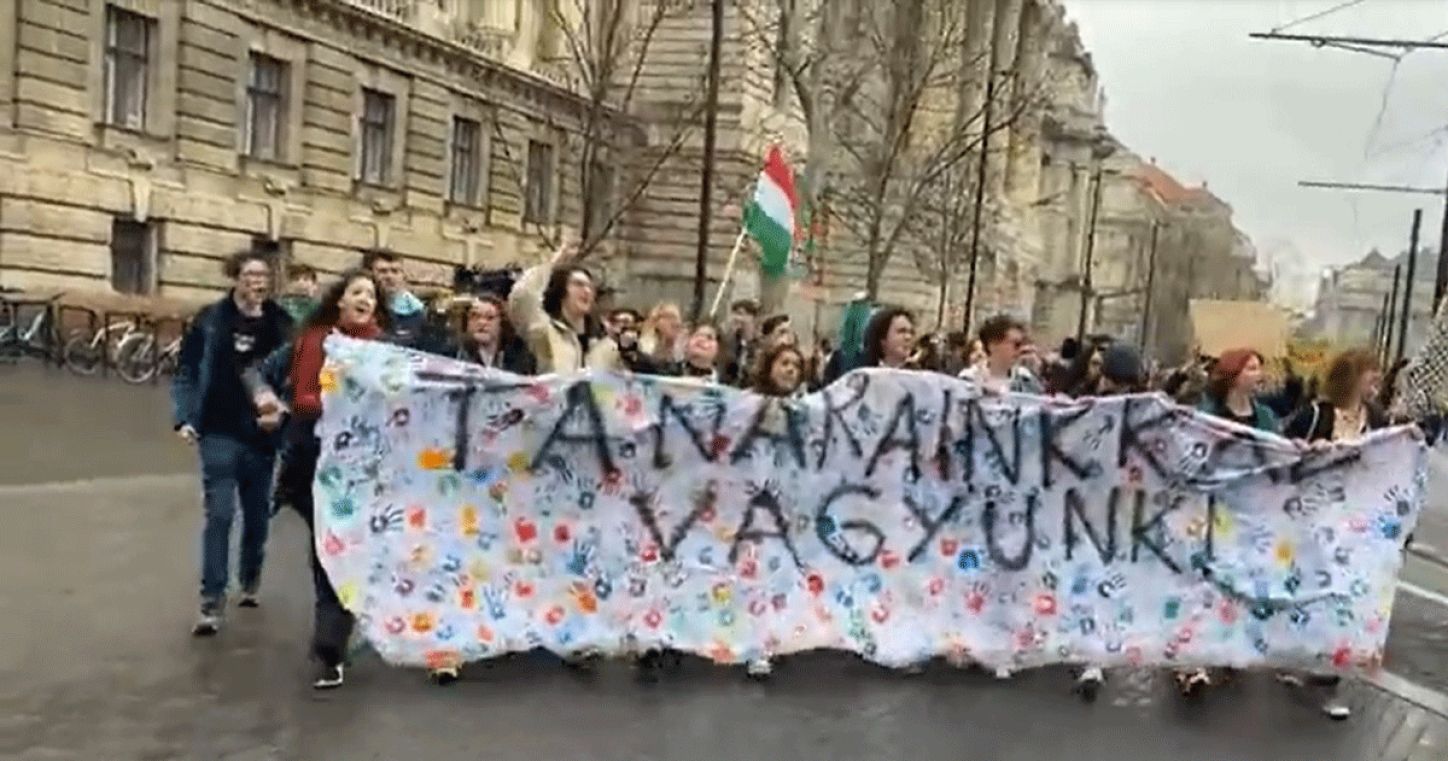 In addition, PDSZ was invited to a forum organised by college and university students at ELTE University.
The union is also working more closely with Amnesty International, Nagy added. She said that Amnesty International put together programmes for students during the strike, especially for those who did not go to school as an act of solidarity. It further organised a panel discussion on the occasion of the Central European University (CEU) Solidarity Day.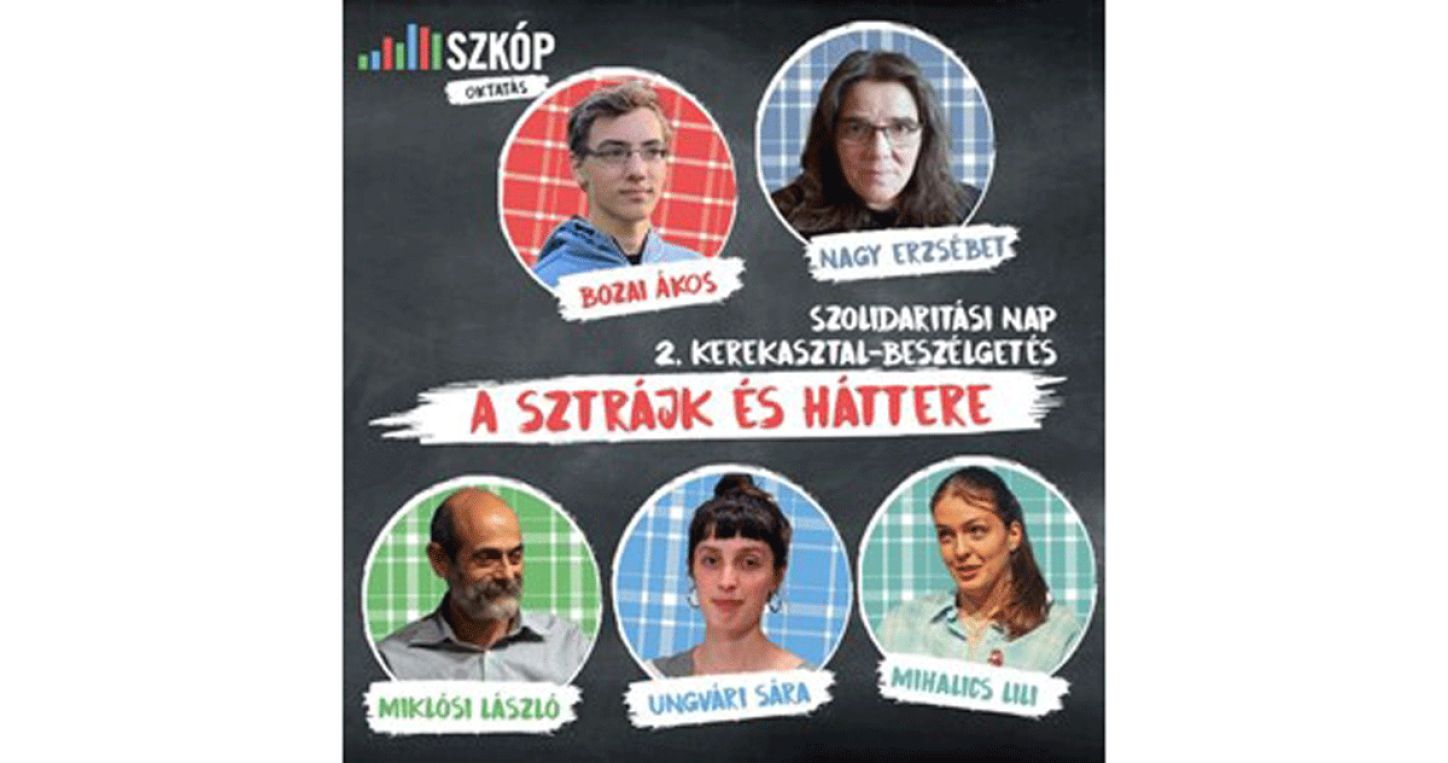 PDSZ also joined trade union demonstrations in several cities across the country, the largest one being in Pécs:
Massive demonstration in front of the Parliament
On 19 March, PDSZ organised a demonstration in front of the Parliament, in which 10,000 people took part. Several trade unions and non-governmental organisations participated, as well as artists from FreeSZFE, an organisation representing freelance actors and filmmakers. A group of artists, NoÁr, also started rapping with teachers, including PDSZ members. The dance video became very popular among colleagues and young people, Nagy said:
As the first speaker at the demonstration, Nagy criticised the fact that there had been "no substantive change in the situation of Hungarian teachers since their first protests in 2014". Since then, she said, "only the number of government promises had increased".
Nagy continued: "If the government had invested as much energy in making its promises come true as it did in preventing teachers from expressing their dissatisfaction, the situation would be different."
She pointed out that 20,000 teachers did not go to work on 16 March, the first day of the current strike. There would have been more, but principals in many educational institutions declared 16 March as a non-teaching work day.
Strike for climate
On 25 March, PDSZ also participated in a strike for climate action, jointly organised by Fridays for Future and Greenpeace. It was represented by PDSZ Executive Board member Orsolya Kamrás.
On the same day, students demonstrated in front of the Education Ministry's building for better learning conditions, supporting the teachers' right to strike, as well as higher salaries and fewer working hours for teachers.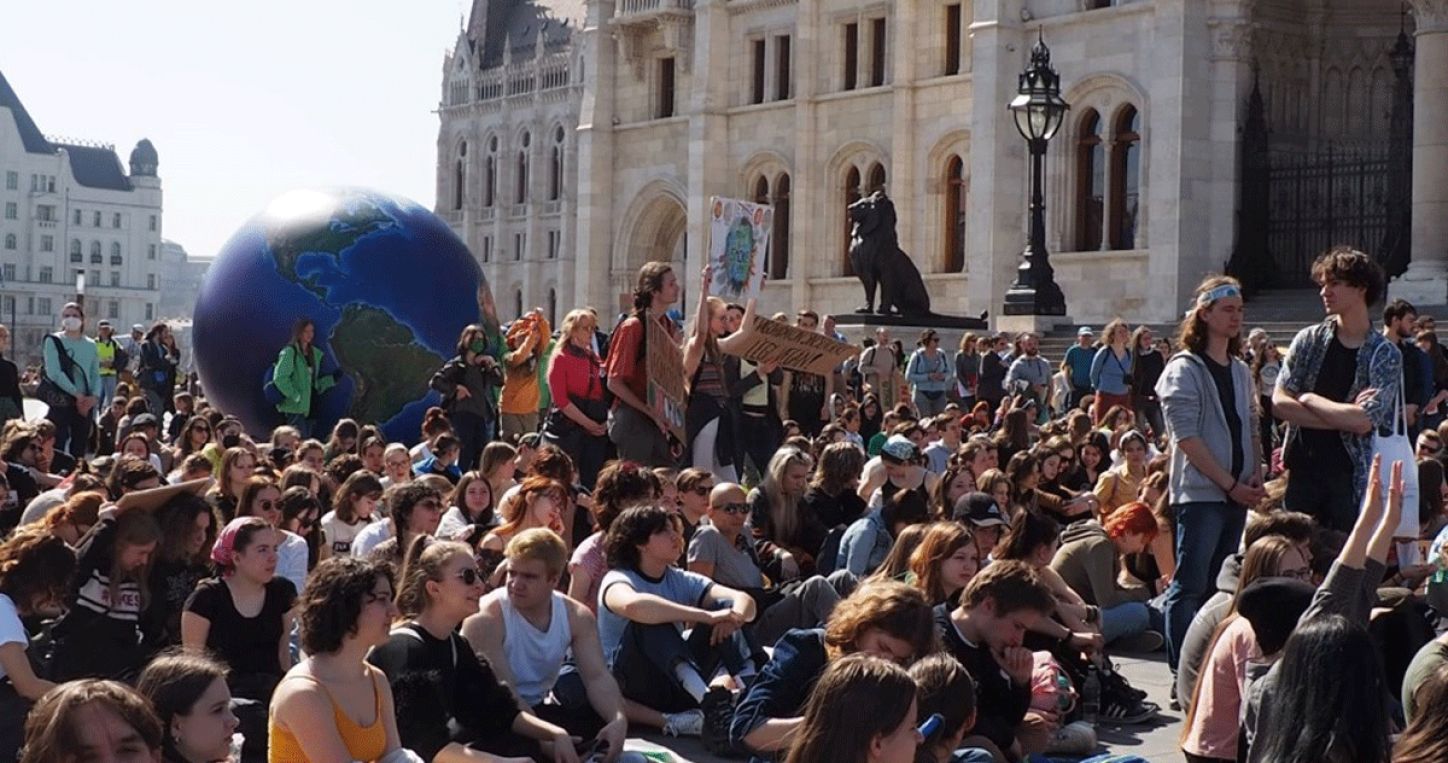 On 1 April, a fundraising concert was organised by the teachers' movement and the NoÁr art group. Collected money went to the foundation founded by PDSZ and, from there, to workers involved in the strike and civil disobedience.