India: Embracing digital transformation and technology as the way forward for union strengthening
published

3 November 2023
updated

6 November 2023
Education unionists from the Indian state of Uttar Pradesh demonstrated a strong commitment to embracing digital transformation and using technology to reinforce their union.
The "Revitalizing the Uttar Pradeshiya Prathmik Shikshak Sangh (UPPSS): Strategic Planning Meeting for Digital Transformation and Reform" event held on 29 October in Lucknow, Uttar Pradesh, paved the way for the initiation of the "Trade Union Transformation through Capacity Building within the Digital Economy Project" in the region.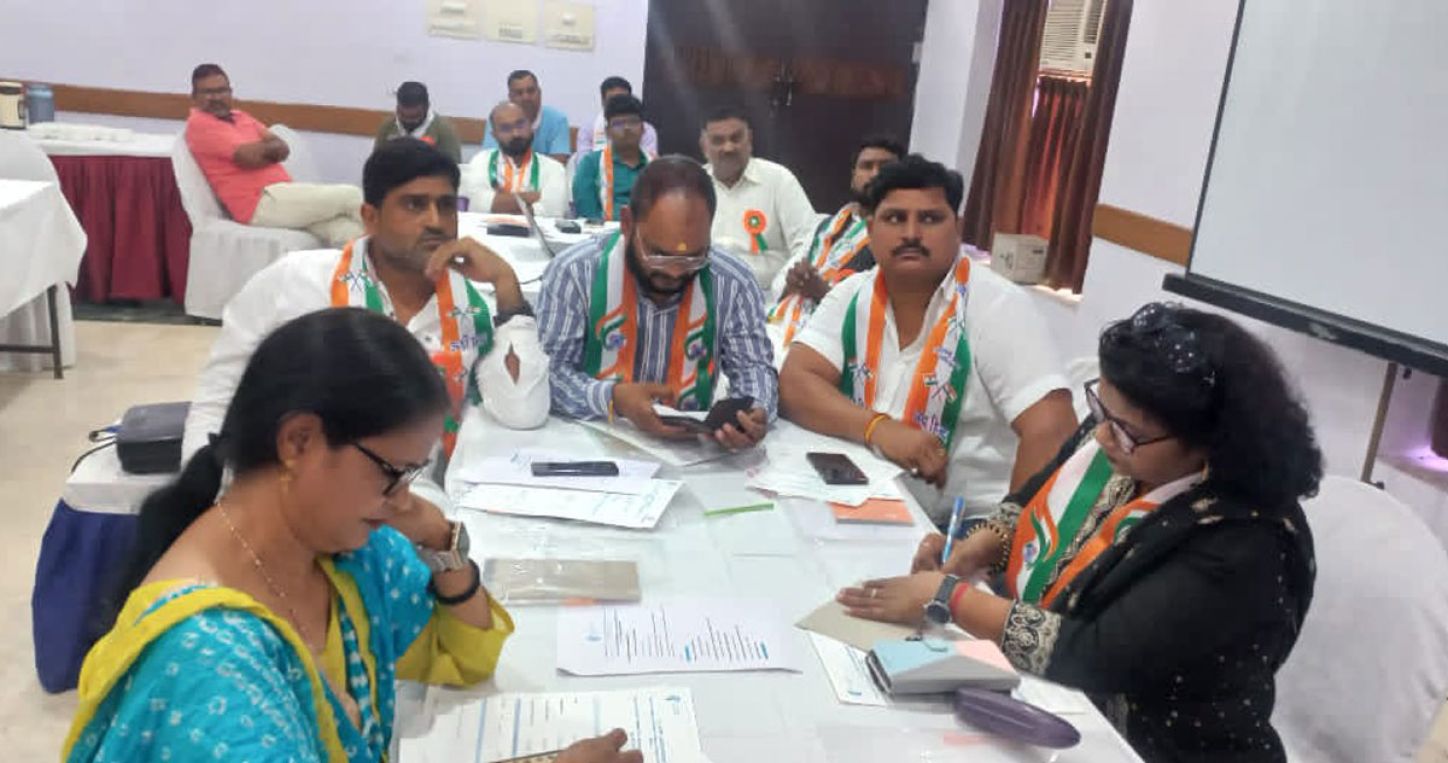 It was organised by UPPSS, affiliated to the All-India Primary Teachers' Federation (AIPTF), with support from the Swedish Teachers' Union (STU) and the Education International Asia-Pacific (EIAP) regional office. It was for education union leaders from selected districts within the state.
The meeting's primary objectives were to:
Share the union's ideas and practices related to Union Connect and IT infrastructure (application, membership database, social media);
Gain a better understanding of UPPSS as a union; and
Gather feedback from the UPPSS regarding Union Connect and pledge their commitment if the project is initiated in Uttar Pradesh.
EIAP Regional Director Anand Singh opened the meeting, emphasising during the first session the importance of embracing change in the way unions operate and adapt to new methods and means in union work.
"Renewing the way we work is necessary to remain relevant and strong, and we need to use technology in daily union activities," he said, noting that technology can enable two-way communication with union members, help organise, and support campaigning efforts.
AIPTF General Secretary Kamala Kant Tripathy also stressed the power of digitisation as a tool for empowering unions.
The second session of the meeting introduced the digital platform Union Connect, including a presentation of the application and software.
Participants received information on how the Union Connect system operates, its functionalities, and the benefits it offers. This session also included a discussion on the potential for future enhancement and customisation, as required.
The third and final session centred on feedback from participants. UPPSS President Sushil Kumar Pandey expressed his belief that implementing this project would significantly benefit the state union. He said, "the newly developed IT tools and software are very user-friendly and have great potential for enhancing the union's reach to grassroots levels and newly appointed teachers while saving time."